| | |
| --- | --- |
| | Greg Bratman is a PhD Candidate in the Emmett Interdisciplinary Program in Environment and Resources at Stanford University. He is working to define and study "psychological ecosystem services" by examining the impact of nature experience on human cognitive function and mental health. He is exploring approaches for evaluating the psychological impacts of nature, and how these can best be incorporated into the paradigm of ecosystem services. |

What are your research interests, Greg?


I work in the nexus of biology and psychology, studying the impacts of nature experience on human cognitive function, mood, and emotion regulation.


You've just published a research study that looks at the links between nature and mental health. What got you interested in this subject?

My interest in this area comes from a desire to investigate the value that natural landscapes may provide for people with respect to mental health. Following in the footsteps of the compelling work before me in environmental psychology, I set out to determine whether I would obtain empirical evidence for the impact of nature experience on cognitive function, mood, and emotion regulation, using the tools of psychology. I also want to explore ways of incorporating this evidence into urban design and decision making.

Briefly, can you describe what your study involved?

38 people came into the lab and filled out a questionnaire on their current levels of rumination (

repetitive thought focused on negative aspects of the self).

They also underwent a brain scan. They were randomly assigned to a 90-min walk in either a natural setting (a park near Stanford) or an urban setting (beside a busy street in Palo Alto). Upon completion of the walk, participants filled out the rumination questionnaire again, and underwent a second, follow-up scan. We analyzed whether there was a differential change in nature vs. urban walkers in both self-reported rumination (the questionnaire) and in a part of the brain that has been shown to be active during rumination (the subgenual prefrontal cortex).
What did your study find?



Participants who went on a 90-min walk through a natural environment reported lower levels of rumination and showed reduced neural activity in an area of the brain linked to risk for mental illness compared with those who walked through an urban environment.


How do you believe that exposure to nature achieves this impact on people's mental health?



This is an active area of exploration for us — and we hope to publish some findings on this soon.


Given that your study involved healthy participants, do you think the nature exposure is more likely to help prevent depression, or could it also be helpful for people who are already depressed?



We do not know the answer to how nature experience will impact rumination in depressed individuals, as our study focused on healthy participants.


What are the practical implications of your study's findings for urban planners, designers and developers?


More work needs to be done in this arena, but our work, along with the work of others, is helping to contribute to an overall body of evidence that nature experience provides benefits to human cognitive function and mood. This knowledge can inform the ways in which urban planners incorporate nature into cities, and provide accessible natural landscapes for urban and suburban residents. It can also provide support for conservation of open space and wilderness areas in policy design.


What's next for you in your research? (And what would you like to see other researchers address on this topic?)



We are exploring our hypothesis that emotion regulation shifts are a possible causal mechanism for the cognitive function and mood benefits that we have observed to be resultant from nature vs. urban experience. I hope that other researchers continue to explore both the characteristics of the impacts of nature experience, possible causal mechanisms, and how these impacts may or may not be moderated by individual differences.


For people who want to learn more about the links between nature, urban design, and impact on mental health, what other research studies or other resources do you recommend they might like to read?



There is more to list here than room allows, but I would start with a great textbook which was recently published entitled

Environmental Psychology

by Linda Steg (Editor), Agnes E. van den Berg (Editor), Judith I. M. de Groot (Editor)— it includes a great overview of theory and some of the classic studies in this area.

Learn more about Greg Bratman's study:



Read the

original research paper

in the Proceedings of the National Academy of Sciences of the United States of America.

Read about the research in the

New York Times

.

Watch Greg talk about his research in this video:


Powered by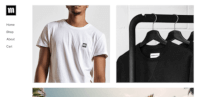 Create your own unique website with customizable templates.